Inclusive Economy Accelerator

Advance Together: Community Grantees
Community Grantees
Implementation Phase: 2021–2024
Four community partnerships were selected to move ahead to the second phase of Advance Together. Stay tuned for more information.
Big Country Manufacturing Alliance
Educate Midland & Education Partnership of the Permian Basin
Family Pathways 2-Gen Coalition
Deep East Texas College and Career Alliance
Design Phase: 2020
Nine community partnerships in Texas were selected for the initial phase of Advance Together™. They represent a diversity of communities—urban, suburban and rural—from across the state. Each partnership connects leaders from education, business, nonprofits, government and the community. All are committed to working together to build a brighter future for everyone in Texas.
As grantees for our Design phase, each community partnership received $15,000 in funding to use to assess their efforts and develop a plan to accelerate their progress. To assist them, Advance Together provided training and resources in a shared learning environment. This phase prepared each group to apply for our larger, second-phase implementation grant to put their plan into action.
No Limits, No Excuses aims to build the Texas Panhandle workforce and attract new business to the area by increasing the percentage of residents with a quality job credential.
Partners: Amarillo Area Foundation, Amarillo College, Amarillo Economic Development Corporation (EDC), Amarillo Independent School District (ISD), BSA Health System, Canyon ISD, CNS Pantex, Kids Inc., Mary E. Bivins Foundation, United Way of Amarillo and Canyon, Workforce Solutions Panhandle
Denton County Workforce Success Leadership Team is working to reduce the percentage of families in Denton County who earn less than family-sustaining wages.
Partners: United Way of Denton County, Workforce Solutions for North Central Texas, North Central Texas College, Denton ISD, Texas Woman's University, Denton Housing Authority, Wells Fargo Bank, Texas Health Resources Denton, University of North Texas, Denton County Economic Development, Denton County Transportation Authority
Big Country Manufacturing Alliance is focused on increasing employment in middle-skill, high-wage manufacturing careers in West Central Texas, especially in rural areas.
Partners: Workforce Solutions of West Central Texas, Region 14 Education Service Center (ESC), Ludlum Measurements, Inc., R. E. Dye Manufacturing, BWJ Metalworks L.L.C., Rentech Boiler Systems, USG Corp., Sweetwater Enterprise for Economic Development Municipal Development District, RAM Inc., Abilene Industrial Foundation
Educate Midland & Education Partnership of the Permian Basin seeks to improve educational outcomes for all students in the Permian Basin, starting with at-risk youth.
Partners: Educate Midland, Education Partnership of the Permian Basin, United Way of Midland, ACCESS for SUCCESS, Star Tech Group, Midland ISD, Ector County ISD, Midland College, University of Texas Permian Basin, Region 18 ESC, Odessa College
Reaching Income Stability with Education aims to increase the percentage of Bell County households earning family-sustaining wages by increasing access to higher-wage jobs through education and support services.
Partners: United Way of Central Texas, Workforce Solutions of Central Texas, Temple College Adult Education and Literacy, Hill Country Transit District, Central Texas Housing Consortium, East Temple Neighborhood Initiative
Family Pathways 2-Gen Coalition is helping Austin-area parents improve educational skills and become economically stable while addressing their children's developmental needs.
Partners: United Way for Greater Austin, Austin Community College, Workforce Solutions Capital Area, Child Inc., Housing Authority of the City of Austin, University of Texas – Ray Marshall Center, City of Austin Office of Economic Development, Travis County Health & Human Services
Deep East Texas College and Career Alliance seeks to improve career pathways for low socioeconomic students of color in Deep East Texas through college or industry-based certifications.
Partners: Jasper ISD, Jasper Higher Education Foundation, Jasper County EDC, Workforce Solutions Deep East Texas, Lamar Institute of Technology
Dual Generation – San Antonio is focused on helping families on San Antonio's Eastside gain stability and access to opportunities that lead to improved quality of life and self-sufficiency.
Partners: United Way of San Antonio and Bexar County, San Antonio Housing Authority, Goodwill Industries of San Antonio, Workforce Solutions Alamo, Healy Murphy Center, Family Service Association, DePelchin Children's Center, Alamo Colleges, City of San Antonio Department of Human Services (DHS), City of San Antonio DHS Early Head Start–Child Care Partnership, San Antonio ISD
RGV FOCUS is working to provide opportunities for students in the Rio Grande Valley to obtain an industry-recognized certification.
Partners: Educate Texas, South Texas College
The Dallas Fed does not fundraise, provide grants or participate in the selection of grantees.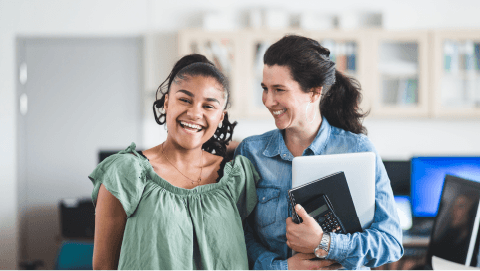 For More Information
AdvanceTogether@dal.frb.org
Media Contact
Jennifer Chamberlain
Federal Reserve Bank of Dallas
214-922-6748
jennifer.chamberlain@dal.frb.org


Advance Together