Diversity, Equity and Inclusion

Dallas Fed Recognized as One of Nation's 'Best Places to Work for LGBTQ+ Equality'
The Federal Reserve Bank of Dallas has been recognized by the Human Rights Campaign (HRC) as one of the "Best Places to Work for LGBTQ+ Equality" in the U.S. We earned the designation by scoring 100 percent on the civil rights organization's Corporate Equality Index (CEI).
At the Dallas Fed, we are working to build a strong economy that creates opportunity for everyone. We are committed to embracing diversity, promoting equity and advancing inclusion in our work and workplace.
To help us on this journey, we seek outside feedback to gauge our organization's progress and identify areas where we need to improve. Evaluation by the HRC regarding how well we support lesbian, gay, bisexual, transgender and queer (LGBTQ+) employees is an important part of that effort.
"We are proud to receive recognition from the HRC," said Meredith Black, interim president. "And we also know we can do more to create an inclusive workplace where people from every background can feel welcome and supported. The Dallas Fed's leadership, employee resource groups and Office of Diversity, Equity and Inclusion are deeply committed to this ongoing effort."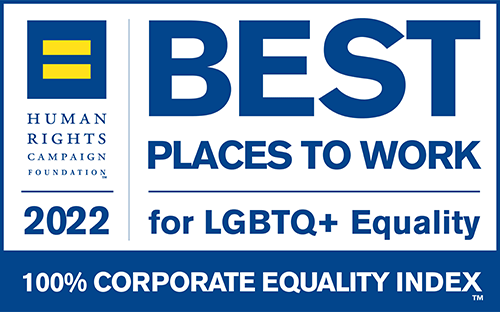 About the Corporate Equality Index
The Human Rights Campaign is America's largest organization working to achieve equality for LGBTQ+ people. Through its programs, it seeks to make transformational change in the everyday lives of LGBTQ+ people, shedding light on inequity and deepening the public's understanding of LGBTQ+ issues.
The CEI is a benchmarking survey and report measuring corporate policies and practices related to LGBTQ+ workplace equality. It rates companies on detailed criteria falling under four central pillars:
Non-discrimination policies across business entities.
Equitable benefits for LGBTQ+ workers and their families.
Supporting an inclusive culture.
Corporate social responsibility.
Diversity, Equity and Inclusion