Dallas Fed
Map to the Dallas Office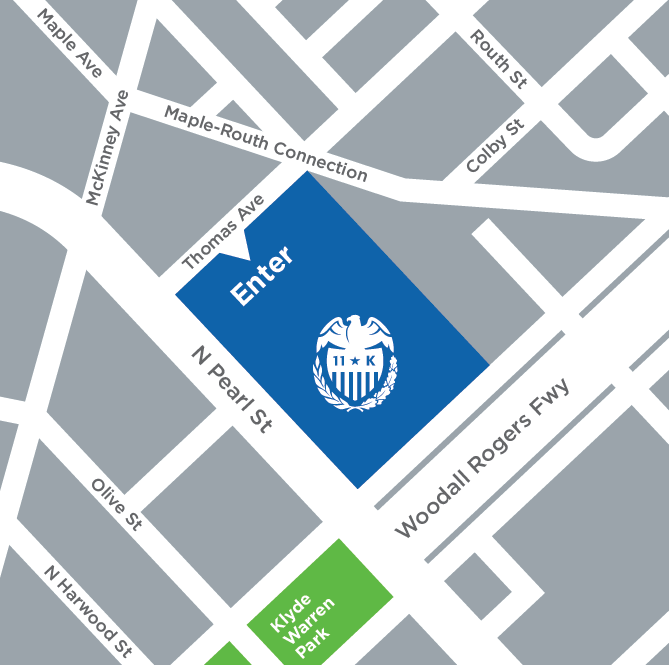 The entrance to the parking lot is on Thomas Street.
Proceed through to the controlled entrance.
Press the intercom button to speak to the law enforcement officer. Let the officer know who you are and the reason for your visit.
Pull forward when the officer raises the gate arm and the bollards are lowered and proceed to park.