Take a look at the forms below to see how Sonya put
Building Wealth

into practice.

You can learn more by following her journey throughout the chapters and review.

All of these tools are available for you to complete on your own either online (web) or by downloading a spreadsheet (xls) or blank PDF document (pdf).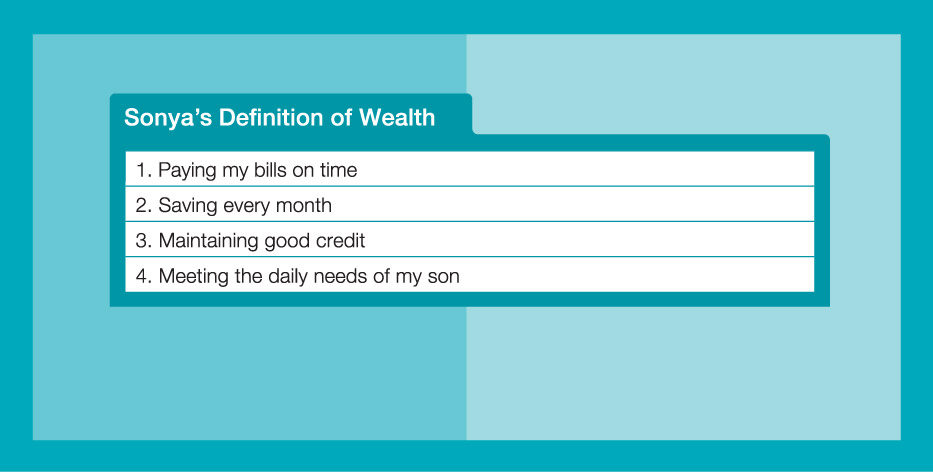 From the Introduction