Emily Ryder Perlmeter
Senior Advisor
Federal Reserve Bank of Dallas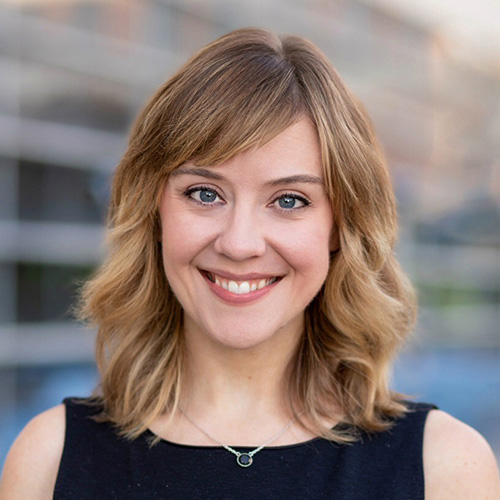 Emily Ryder Perlmeter is a senior advisor in Community Development at the Federal Reserve Bank of Dallas. She conducts research that sheds light on challenges faced by low- and moderate-income communities, as well as promising practices to build a more inclusive economy. Her areas of focus include consumer debt burdens and loan performance, affordable housing access and small business resilience, with an emphasis on women-owned firms and small business owners of color. She is the lead for the Dallas Fed's role in the Small Business Credit Survey, a nationally representative survey on the credit needs and experiences of small business owners.
Perlmeter is board chair for the affordable housing nonprofit HousingWorks Austin and is a March Tocqueville Fellow with the United Way of Metropolitan Dallas.
She earned her master's in public administration from New York University, concentrating in econometrics and policy analysis. She holds a BA from the George Washington University.