Economy
Top picks
Explore some of our latest releases and trending content.
Read analysis that unpacks economic and monetary policy issues.

Discover articles and papers from our research team
Get analysis, research and event information delivered directly to your inbox
Subscribe
Join us for events
Explore current economic issues with subject matter experts from the Dallas Fed and the academic and business communities.
Browse and register
Our surveys deliver real-world insights from business leaders in our region. Their input is a valuable part of economic analysis and monetary policymaking.
Read survey reports
Explore in-depth features about our regional economy.

Make an impact as a Dallas Fed economist
Working at the Dallas Fed, you'll be positioned to advance the field of economics and influence the local, national and global economies. You'll have opportunities to do rigorous research and apply your knowledge to monetary policy discussions.
Our economists have the support of research analysts and access to data sources and computational resources. Research areas include:
Banking and finance
Energy
International
Macroeconomics
Monetary policy
Regional
Meet our economists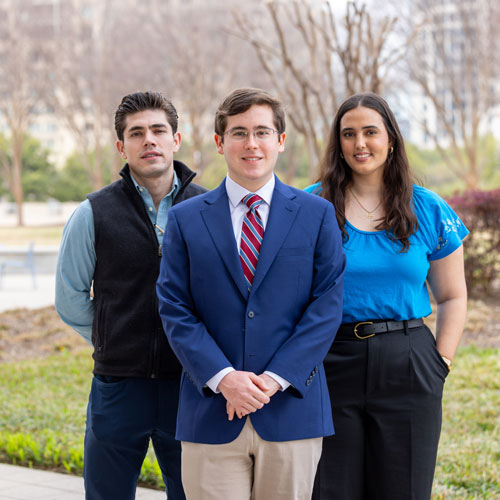 Browse all of the Dallas Fed's data for your own analysis.
Download data for Texas, the U.S., the world or energy markets.
Start exploring