Advance Together
Our communities prosper when everyone can move forward. We're bringing people together to help make that happen.
Advance Together™ accelerates the progress of community partnerships in Texas that are addressing education and workforce challenges. Their work is instrumental in reducing barriers to economic opportunity. We seek to expand its impact.
In a shared learning environment, Advance Together provides selected partnerships with training, technical assistance and external funding to help them strengthen their collaboration and achieve their goals. By building up a network of collaborative leaders in communities across the state, we're moving toward a future where all Texas residents can achieve economic mobility and resilience.
Recent Articles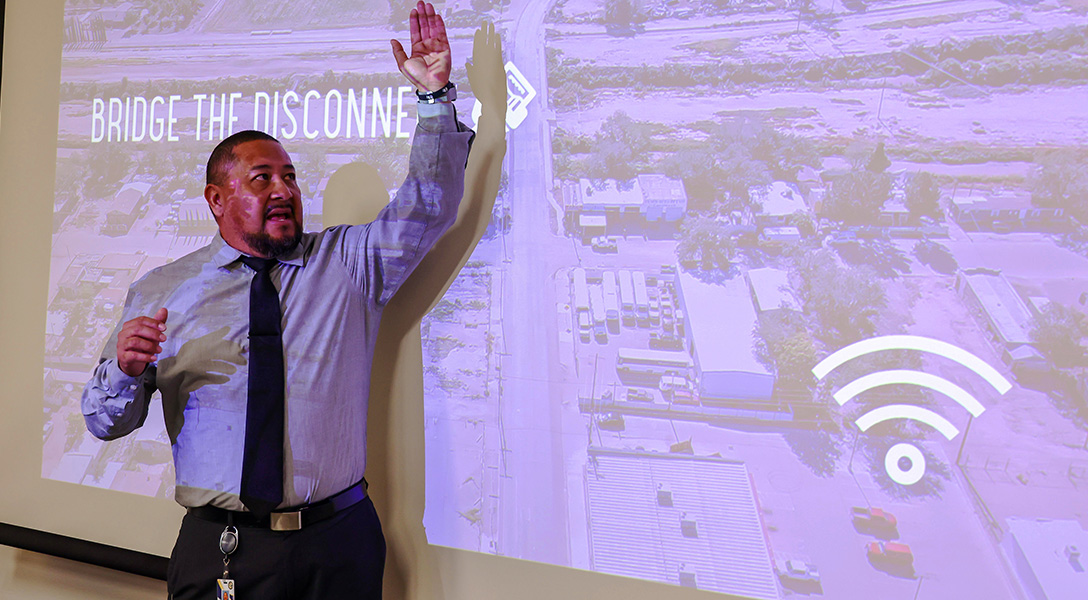 For collaborative leaders, keeping partners moving forward matters more than technical expertise
dallasfed.org/cd/at/2022/1116.aspx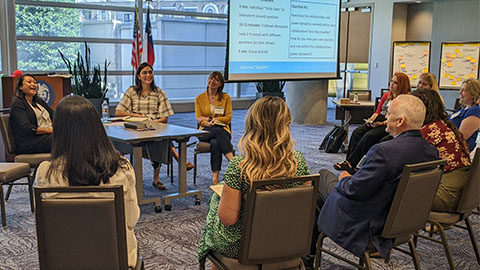 Leadership academy builds collaborative skills for community partnerships
dallasfed.org/cd/at/2022/0912.aspx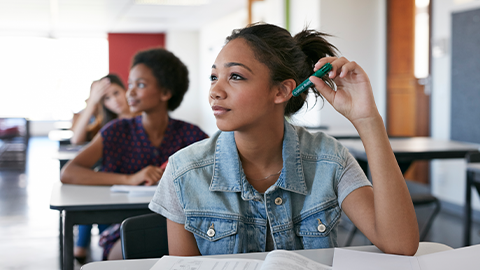 Skipping school: Enrollment numbers down for students ages 16–24 during pandemic
dallasfed.org/cd/communities/2022/0124.aspx
Promoting Economic Inclusion
As part of our mission to ensure the benefits of a strong economy are available to everyone, the Federal Reserve supports the growth of an inclusive economy—one that provides access to economic opportunity in all communities.
Across the U.S., many of the barriers people face in building economic mobility and resilience arise from complex structural issues that limit their access to education, jobs, credit, capital and more. Different communities face different challenges—but in every community, successful solutions depend on interested parties working together toward the same goal. Collaboration across sectors is essential.
Through our community development function, the Dallas Fed learned that, while many Texas communities are working to address economic challenges, local partnerships often lack the resources, technical knowledge and community connections they need to realize their full potential. This impedes their ability to make progress in reducing barriers to economic opportunity.
Drawing on our research around economic inclusion and the experience of other Federal Reserve Banks, we engaged community partners to develop a solution—a way to strengthen collaborative efforts across Texas. Advance Together is the result.
Strengthening Collaboration
Advance Together supports public, nonprofit and business leaders who are collaborating to help their communities:
Test bold and innovative approaches to move beyond isolated programs and focus on transforming local education and workforce systems
Prioritize data-driven decision-making and continuous learning
Engage populations affected by the issues of focus as partners in shaping the solutions
The Dallas Fed does not fundraise, provide grants or participate in the selection of grantees.
Media Contact
Alex Johnson, Federal Reserve Bank of Dallas
214-922-5288 | alexander.johnson@dal.frb.org
For More Information
dallasfed.org/advance | AdvanceTogether@dal.frb.org.
The Dallas Fed does not fundraise, provide grants or participate in the selection of grantees.