360° in 365 Listening Tour
During her first year at the Dallas Fed, President Lorie Logan will visit communities all around the Eleventh Federal Reserve District. The tour will help deepen her understanding of the region's people and economy by adding color and perspective that go beyond official statistics.
San Antonio, Nov. 7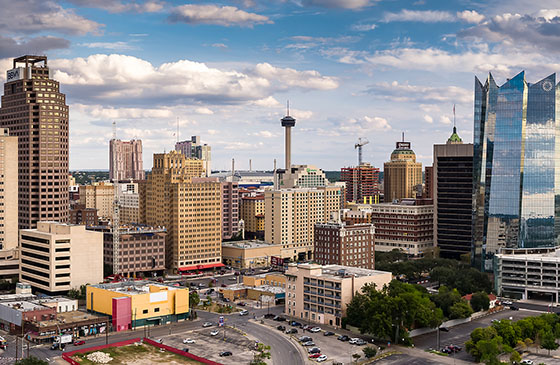 On Nov. 7, President Logan continued her tour of the Eleventh District with a stop in San Antonio.
During her trip, Logan learned about the impact of supply chains and commercial distribution in Bexar County with a tour of an H-E-B grocery warehouse. She also dug deeper into the topics of education and workforce training with visits to childcare and youth development centers.
During her trip, she met with board members, and business and community leaders representing nonprofits, energy companies, chambers of commerce, banks and small businesses.
Logan also met with employees of the Dallas Fed's San Antonio branch.
El Paso, Oct. 18-19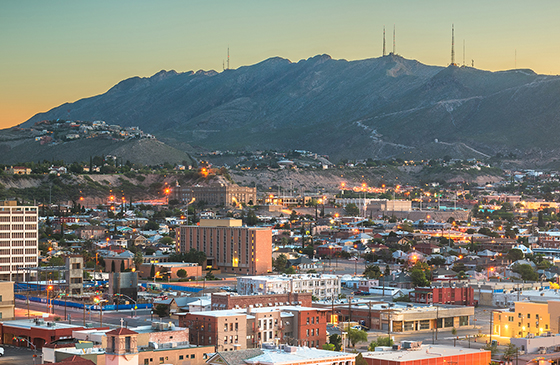 President Logan's tour of the Eleventh District continued October 18–19 in El Paso.
Logan toured innovation and technology spaces at The University of Texas at El Paso, Fort Bliss and the El Paso Fusion Center. Higher education, technology, government and immigration are crucial elements of the El Paso economy.
She also took part in community meetings and business-leader roundtable discussions on topics related to digital inclusion, regional economic opportunities and challenges facing the El Paso region. These meetings involved representatives from sectors including government, nonprofit, education, banking, manufacturing and healthcare.
The trip concluded with a meet-and-greet reception for employees of the Dallas Fed's El Paso Branch.
Community and business leaders highlighted three long-term priorities during Dallas Fed President Lorie Logan's visit: increasing the depth and breadth of the local labor pool, attracting advanced manufacturing companies to the region and improving the standard of living of low-income households.
First stop: Houston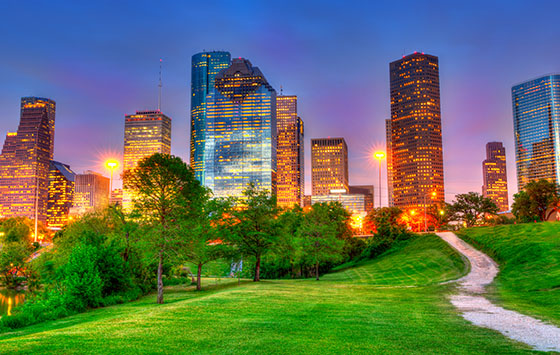 President Logan's yearlong tour of the Eleventh District kicked off October 4–5 in Houston, where she learned about key industries and met with business, civic and nonprofit leaders.
The Houston stop in the 360°in 365 tour included site visits at Texas Medical Center and a BakerRipley community center. She also participated in two roundtable discussions, one with community leaders and one with business leaders.
During the trip, Logan delved into key issues affecting Houston's economic growth and learned about the region's unique strengths and opportunities. She also explored opportunities to strengthen the Dallas Fed's relationship with numerous sectors that contribute to Houston's economy, including health care, transportation, energy and education.
The trip concluded with a meet-and-greet reception for employees of the Dallas Fed's Houston Branch.
During Logan's recent visit, two of Houston's long-run priorities came into focus: economic diversification and creating opportunities for underserved communities. Read more
"Monetary policy requires everyone's voice. Especially at this crucial juncture in our economy, hearing directly from you will provide invaluable insight and help me and the Dallas Fed make the best decisions to serve the public."
Tour Schedule (Some Dates TBD)
2022
2023
Houston (October 4-5)
Amarillo-Lubbock
El Paso (October 18-19)
Austin
San Antonio (November 7)
Corpus Christi
Laredo
Las Cruces
McAllen-Brownsville
Midland-Odessa
Shreveport-Bossier City