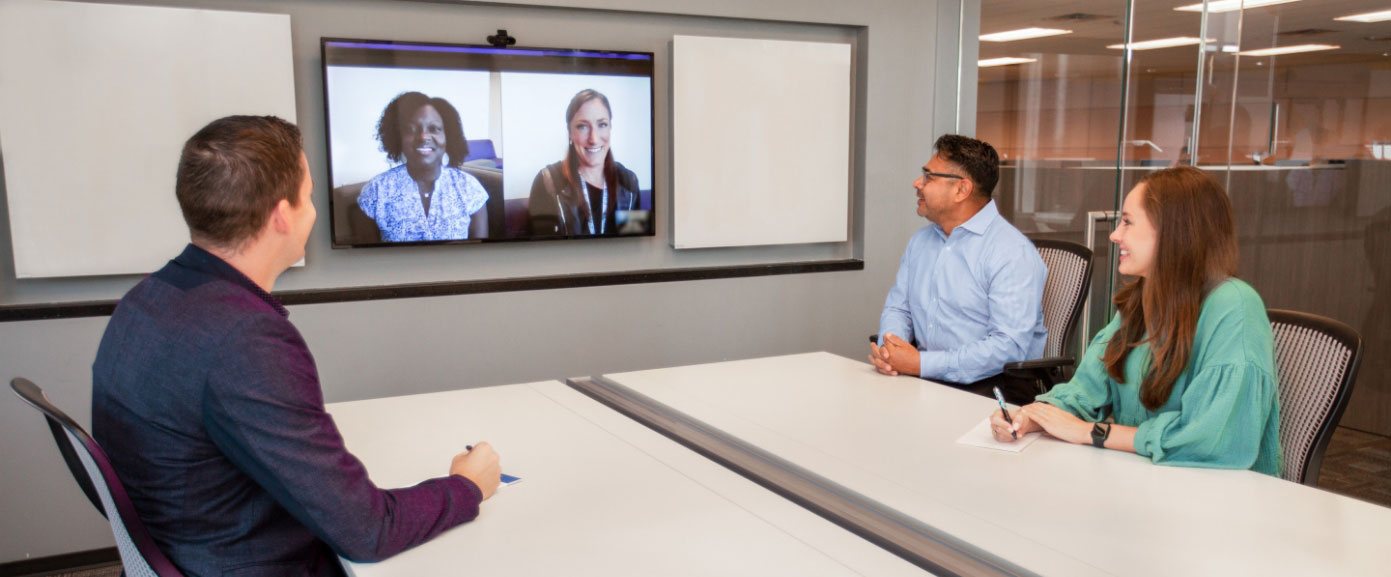 Hybrid at the Dallas Fed
Work that fits your life
We know you value flexibility in your work, and so do we. Most of our roles are hybrid, with some time spent in the office and the rest at home. We also offer a variety of work schedules.
In our hybrid environment, you can balance your personal life with your professional life. You can work from the comfort of your home, but still find time to collaborate with team members in person.
Flexibility, team by team
Employees' input played a valuable role in structuring our hybrid environment. The number of in-office days varies across departments and roles. Some departments have fixed days in the office; others choose to have purposeful collaboration days that vary week by week.
If you're interested in a role at the Dallas Fed, talk to your recruiter about potential work schedules.
How's hybrid working for our employees?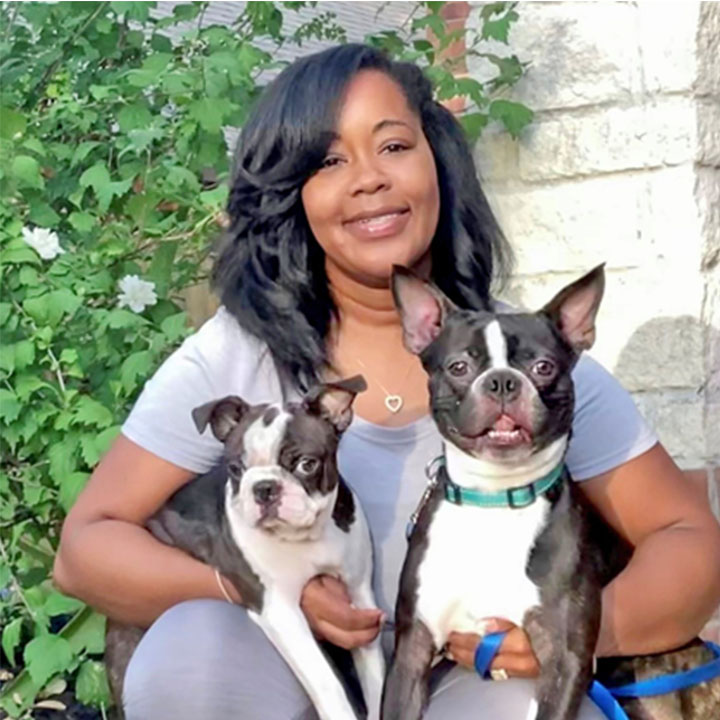 With hybrid, you get the best of both worlds. I'm a people person, so I like being around people in the office.
But at home, I'm able to be more hands-on with my kids, have more time to make healthy choices and prepare food at home.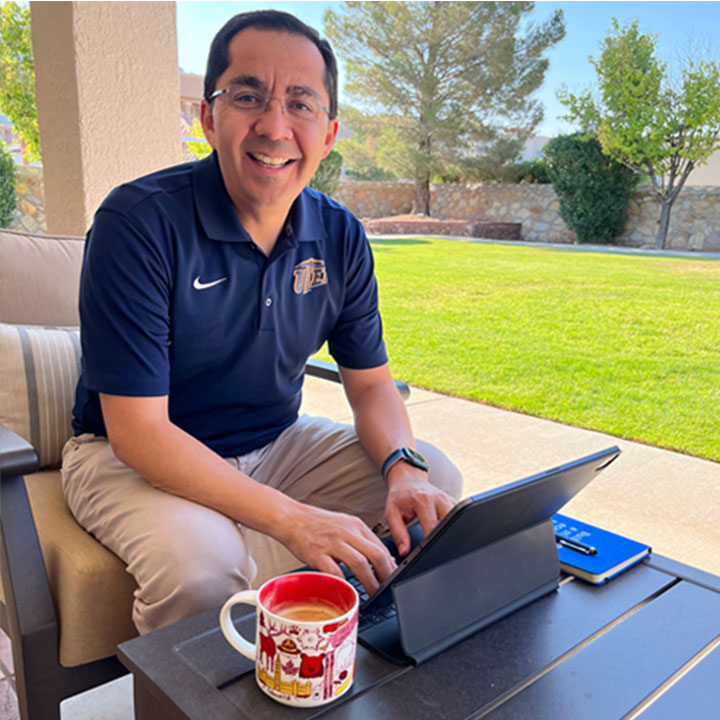 I enjoy having more flexibility, and the hybrid schedules allow teams to adjust based on business needs or projects. I'm in the office two or three days a week.
Sometimes I'm meeting with people from the community, and my days in the office may be in El Paso, San Antonio, Houston or Dallas.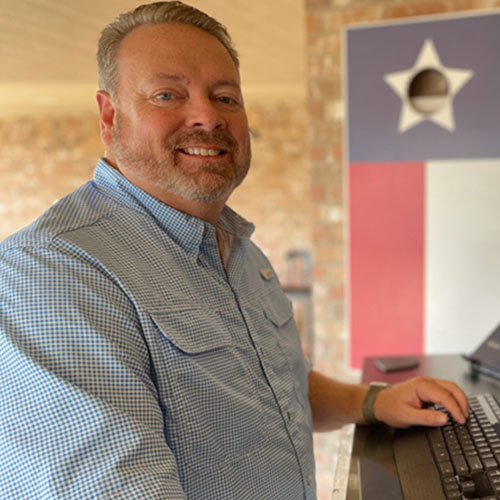 Most of my work time is at home, which gives me a chance to get in a bike ride either before work or during lunch.
When I'm at home, I can focus without interruption, whether it's on individual tasks or strategic planning.
When I'm in the office, it allows me to reconnect and remind me I am part of something bigger.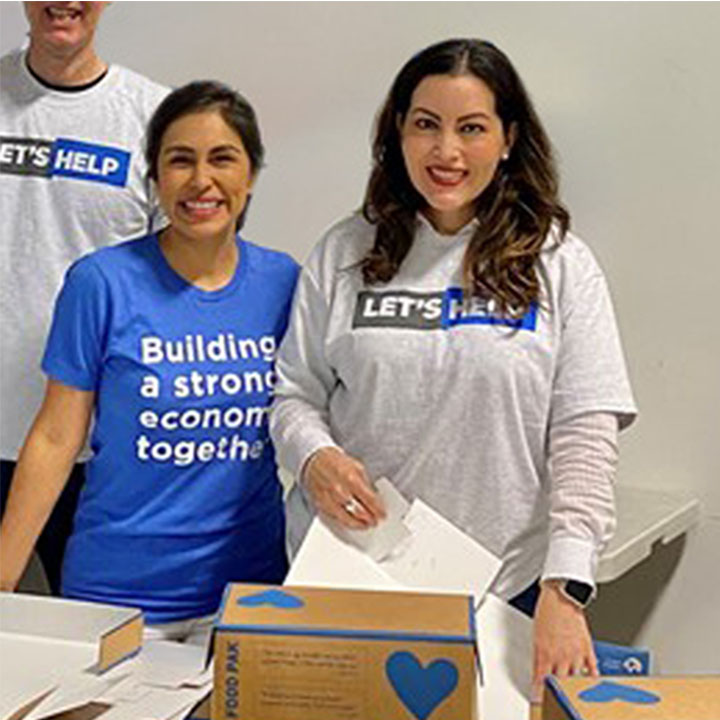 As an outreach practitioner, it's rewarding to connect with stakeholders by whichever method they prefer: phone, email, virtual or face-to-face.
The hybrid model allows me to tailor my work to the unique needs of our community.
What about onsite roles?
Some of our roles are onsite only. Hear from our employees what it's like working in the Dallas Fed's offices.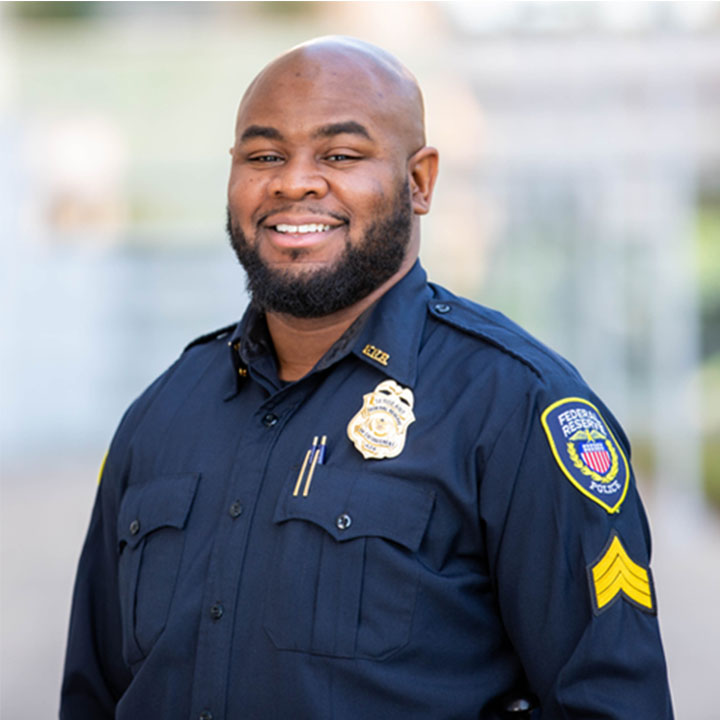 What I like most about working on-site is interacting with people, and the atmosphere in the bank reminds and motivates me that we all play a critical part no matter what our job may be.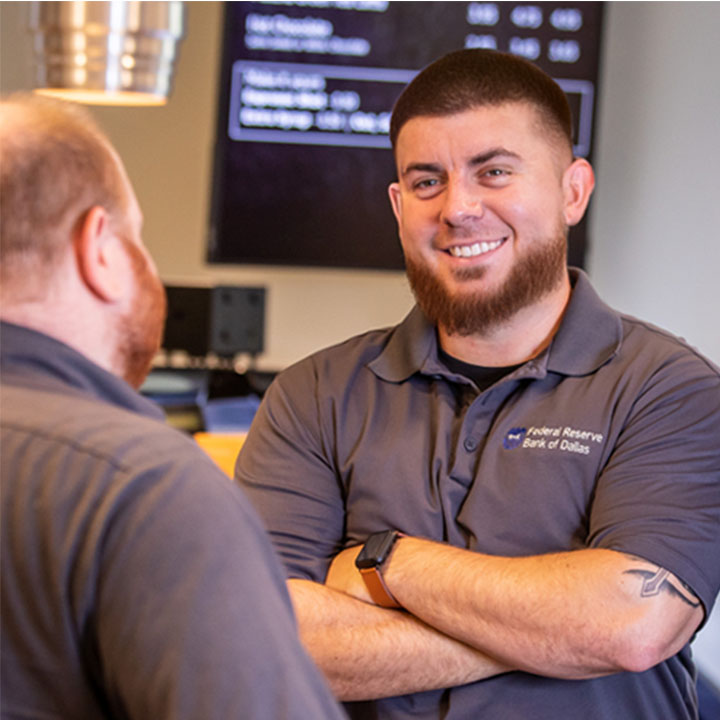 I love meeting people, networking and discussing current events in the cafeteria or over Starbucks at the Brew on 2 shop.
The fitness center is also a big perk for me. After work or during my break, you can find me lifting my daily stress away.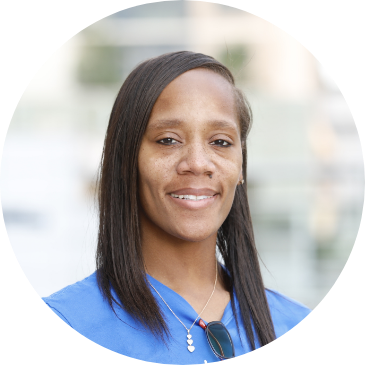 Working onsite, I can cross train in different areas of my department so that others can cover me when I'm off. I also get more variety of work in my job. I like the open spaces and courtyard, and I take walks outside in the courtyard on break.
Work with us
Find professional success and and personal fulfillment while pursuing a public-service mission.
Explore open roles