Dallas Fed Board of Directors
Robert A. Hulsey
President and CEO
American National Bank of Texas
Terrell, Texas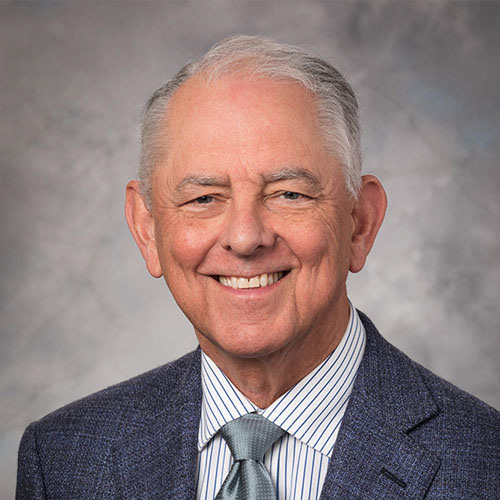 Robert A. Hulsey joined the Dallas Fed board in 2021.
He is president and CEO of the American National Bank of Texas, headquartered in Terrell.
He joined the bank in 1976 and was named president and CEO in 1989. Prior to his employment with American National Bank, Hulsey was employed by Texas Instruments for six years.
Hulsey serves on the Kaufman County Children's Shelter foundation board, is president of the Terrell ISD Excellence Foundation and president of Partners in Education, a foundation supporting the North Dallas High School.
He is past chairman of the Independent Bankers Association of Texas and the IBAT Services Board. He has also served as a director of the Federal Home Loan Bank of Texas, Texas Bankers Association and Southwestern Clearing House Association.
Hulsey is a graduate of Terrell High School and holds a bachelor's degree in mechanical engineering from The University of Texas at Austin and a master's degree in business from the Wharton Graduate School at the University of Pennsylvania.