Houston Board of Directors
Peter Rodriguez
Dean, Jesse H. Jones Graduate School of Business
Rice University
Houston, Texas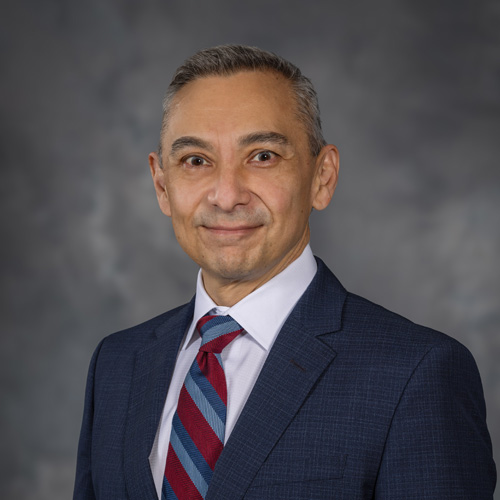 Peter Rodriguez joined the Houston Branch board in 2022.
Rodriguez is dean of the Jesse H. Jones Graduate School of Business at Rice University.
He previously was a professor at University of Virginia's Darden School of Business, where he also served as senior associate dean for MBA programs and chief diversity officer. He has served as an associate in the Global Energy Group at JP Morgan Chase.
Rodriguez taught short courses on global economics to the Canadian Heads of Ministries and as part of executive education teaching teams to the U.S. Army and U.S. Navy and to multinationals such as Rolls Royce, Harris Corporation, Lockton and AES. He has developed video and audio courses on globalization and growth for The Great Courses and served on the faculty of Semester at Sea.
Rodriguez earned an MA and PhD in economics from Princeton University and a BS in economics from Texas A&M University. Rodriguez studied under former Federal Reserve Chair Ben Bernanke at Princeton.