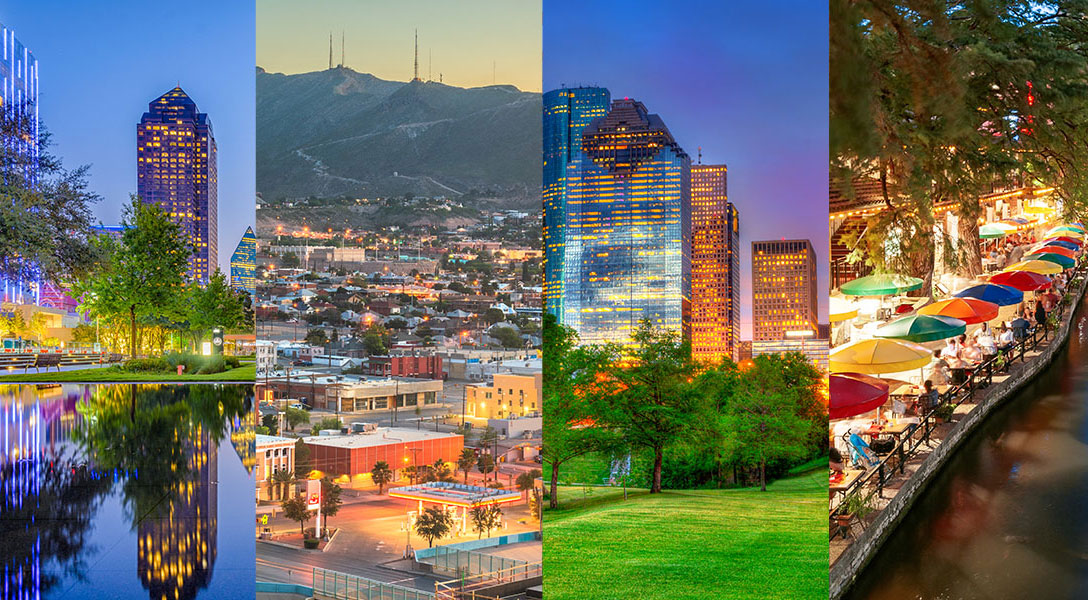 Presidential search
Selection announcementSearch committee FAQ Job profile Selection process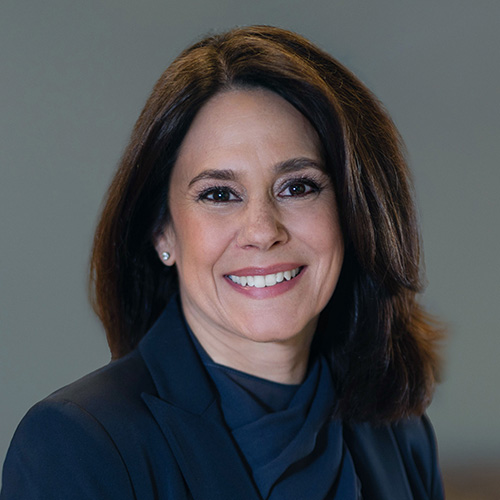 Lorie K. Logan named President and CEO Of Dallas Fed
The Federal Reserve Bank of Dallas has announced on May 11, 2022, the appointment of Lorie K. Logan as president and chief executive officer.
In this role, Logan will represent the Eleventh Federal Reserve District on the Federal Open Market Committee in the formulation of U.S. monetary policy and will lead the 1,200 employees of the Dallas Fed.
She will begin her role as president on August 22, 2022.
Logan, 49, currently serves as manager of the System Open Market Account for the FOMC, where she oversees the System's $9 trillion securities portfolio and leads the implementation of monetary policy as directed by the FOMC.
Logan also serves as executive vice president of the Federal Reserve Bank of New York, where she has led Market Operations, Monitoring and Analysis since 2012. In that role, she oversees policy implementation, provision of fiscal agent services to the U.S. Treasury Department in support of debt issuance and foreign exchange operations, analysis of global financial market developments and production of the New York Fed's reference rates, including the new Secured Overnight Financing Rate.
She represents the Federal Reserve on the Markets Committee at the Bank for International Settlements and oversees several public-private sector committees that are sponsored by the New York Fed to engage with market participants on key issues and advance financial industry best practices.
Selection announcement
Search committee
Frequently asked questions
As set forth by law in the Federal Reserve Act, the president is appointed by the Dallas Fed's Class B and C Directors (those elected or appointed to represent the public), subject to the approval of the Federal Reserve Board of Governors. To conduct the search, the Dallas Fed's board of directors formed a search committee composed of Class B and C directors.
In coordination with Egon Zehnder, a global executive search firm, the search committee identified a broad, highly qualified and very diverse candidate pool. Public engagement in the search process and the many candidate recommendations that were submitted allowed us to connect with accomplished candidates from an impressive variety of backgrounds, professions and regions of the nation. The committee then conducted subsequent rounds of interviews, narrowing the choice down to the best candidate for the role, Lorie K. Logan.
The Dallas Fed announced the official search for a new president beginning November 17, 2021, and Logan's selection was announced on May 11, 2022.
The president of a Federal Reserve Bank is appointed for a five-year term. The terms of all the presidents of the 12 District Banks run concurrently and end on the last day of February of years numbered 1 and 6 (for example, 2021 and 2026). A president who takes office after a term has begun ends upon the completion of that term and is eligible for reappointment to a full five-year term. Logan will fulfill the remainder of the current five-year term that commenced on March 1, 2021, and ends on February 28, 2026. At that time, the president may be reappointed after a rigorous and comprehensive process overseen by the Board of Governors.
Reserve Bank presidents are subject to mandatory retirement at age 65. However, presidents initially appointed after age 55 can, at the option of the board of directors, be permitted to serve until attaining 10 years of service in the office or until age 75, whichever comes first.
Logan will participate in her first Federal Open Market Committee (FOMC) meeting in September. Following the typical FOMC rotation, Logan will be a voting member in 2023.
The Federal Reserve's Board of Governors is in the process of framing a broad set of new rules that will prohibit the purchase of individual securities, restrict active trading, and increase the timeliness of reporting and public disclosure by Fed policymakers and senior staff. Logan plans to fully comply with all requirements in addition to current rules in place for Federal Reserve presidents. She also plans to work with staff at the Dallas Fed to identify new ways to promote transparency with the public.
Logan has dedicated her career to public service and will build upon the legacy of exceptional leadership at the Dallas Fed. She is deeply committed to direct engagement with communities across the region and eager to hear your perspectives on how the Dallas Fed can best support a healthy economy that works for all of us.
Soon, she will be traveling the district and getting to know the amazing people, businesses and organizations that drive our economy. If you are interested in having Logan engage with your community, please fill out our speaker request form. To be notified about events and speeches from the new president, please subscribe to our email list.
Job profile
Specific qualifications are required for this role.
Ideal experience includes:
Respected credentials in macroeconomics or recognized/demonstrated stature in a field that contributes information vital to monetary policymaking
International business, government, banking or economic experience
20+ years of experience including a proven track record of executive leadership
Demonstrated ability to shape and drive positive organizational culture, leadership, talent and diversity equity and inclusion practices
Familiarity with the Federal Reserve System and/or prior public policy experience
History of active community participation and civic leadership both locally and nationally
Advanced degree in economics or finance preferred
Ability and agreement to undergo a detailed personal and financial background review process
Selection process
On Jan. 13, the Dallas Fed hosted a virtual town hall to discuss and answer questions about the presidential search process. Panelists were Thomas J. Falk and Claudia Aguirre, co-chairs of the Dallas Fed's presidential search committee, and Arun Dhingra, a representative of global search firm Egon Zehnder. Alfreda Norman, Dallas Fed senior vice president, moderated the discussion.
About our district
The Dallas Fed promotes a strong financial system and healthy economy in the Eleventh Federal Reserve District, which includes Texas, northern Louisiana and southern New Mexico. Through our offices in Dallas, El Paso, Houston and San Antonio, we work for and with the people of our district to build an economy that works for everyone.
The Eleventh Federal Reserve district is home to 50 Fortune 500 companies, 49 of those being headquartered in Texas.
Texas, the major economic driver in the Eleventh District, produces 9 percent of U.S. GDP, second only to California.
Texas is the number one exporting state in the country, mainly driven by the prominent oil and natural gas sector.
Not only is Texas the number one producer of oil and natural gas in the U.S., but it contains approximately 30% of U.S. refinery capacity and 75% of U.S. petrochemical production.
Texas is younger and faster growing than the nation and boasts a large and diverse workforce made up of 14 million workers.