Community Development Publications
Moments That Matter
Understanding the experiences of women-veteran-business owners in Dallas–Fort Worth
Moments That Matter
Understanding the experiences of women-veteran-business owners in Dallas–Fort Worth
Next Steps
The economic fallout caused by the COVID-19 pandemic has made supporting small businesses an urgent and critical need, especially women-veteran-owned businesses. Given that this particular subset of business owners was facing significant issues before the crisis, the troubling question now is whether the pandemic has wiped out many of these businesses for good. Prior to the economic fallout in the spring of 2020, about half of small businesses had less than a month's worth of cash reserves.[14] Since only a small share of our survey respondents were turning a profit prior to the crisis, it is not an exaggeration to suggest that many women-veteran-owned businesses are facing an existential threat. Policymakers can try to prevent this threat from becoming a reality by asking:
Does the economic relief I'm offering extend to businesses that are new, were struggling before the crisis and/or are underbanked? If not, how can I reach those businesses?
How can I target my economic relief package to minority- and women-veteran-owned businesses? Which community development financial institutions, nonprofits or community organizations can connect me to these businesses?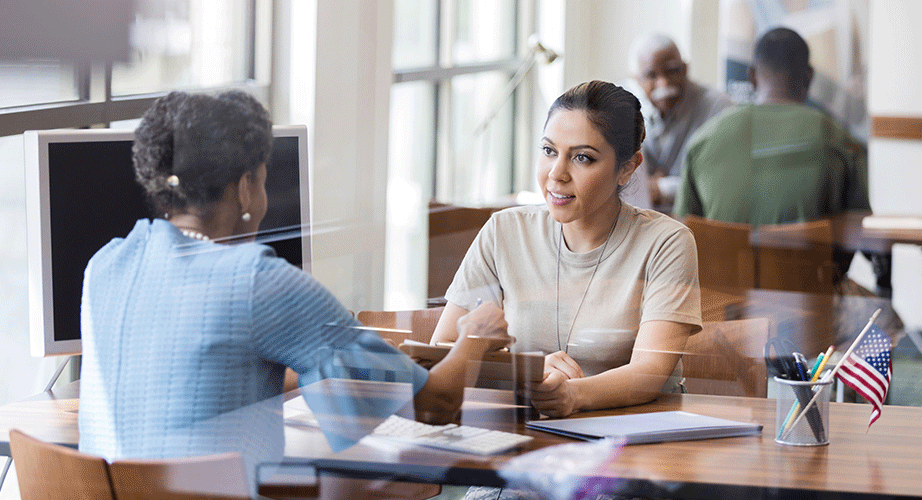 As government and small business support programs address this need in the short run, future research should delve into the reasons why some women-veteran entrepreneurs did not receive services from the organizations that seek to support them before the crisis. Are they unaware of these services? Are the services not conveniently located? Or is it simply difficult to devote the time to seek out and receive these resources? Once those reasons are identified, more can be done to guide entrepreneurs to services that can help them. Each of these services has the potential to address some of the challenges our respondents encountered, and it's important to use these resources effectively.
Other questions for future investigation include:
How many of these businesses are meant to provide supplemental income, and how many are intended to be (or are already) the owner's main source of income?
How many women-veteran-business owners apply for bank loans? What is the average amount requested? And how does their loan approval rate compare with other small business owners?
What can be done to improve women-veteran entrepreneurs' access to capital?
Without timely and tailored interventions in the postpandemic business climate, many women-veteran-owned businesses may not survive. Now is the time for policymakers and business and community leaders to ask themselves whether to take this opportunity to better support these businesses in both the short and long run.
This report concludes phase one of the Moments That Matter Research Project. The VWEC has launched phase two through Southern Methodist University's Hunt Institute, Global Development Lab.