Community Development Publications
Moments That Matter
Understanding the experiences of women-veteran-business owners in Dallas–Fort Worth
Moments That Matter
Understanding the experiences of women-veteran-business owners in Dallas–Fort Worth
Main Findings
The respondents to the Moments That Matter survey tended to be college educated and somewhere between their late 30s and early 50s in age. Most spent five years or fewer in the military, and most were African American. Importantly, almost all of the respondents were heads of household, covering at least half of their family's expenses. Most had children, and about half were married. In addition, most were homeowners and had cars, implying that as heads of household, they were responsible for making regular mortgage and car payments. As we outline the experiences of our respondents, it is important to remember the crucial role these business owners have as primary contributors to their household income.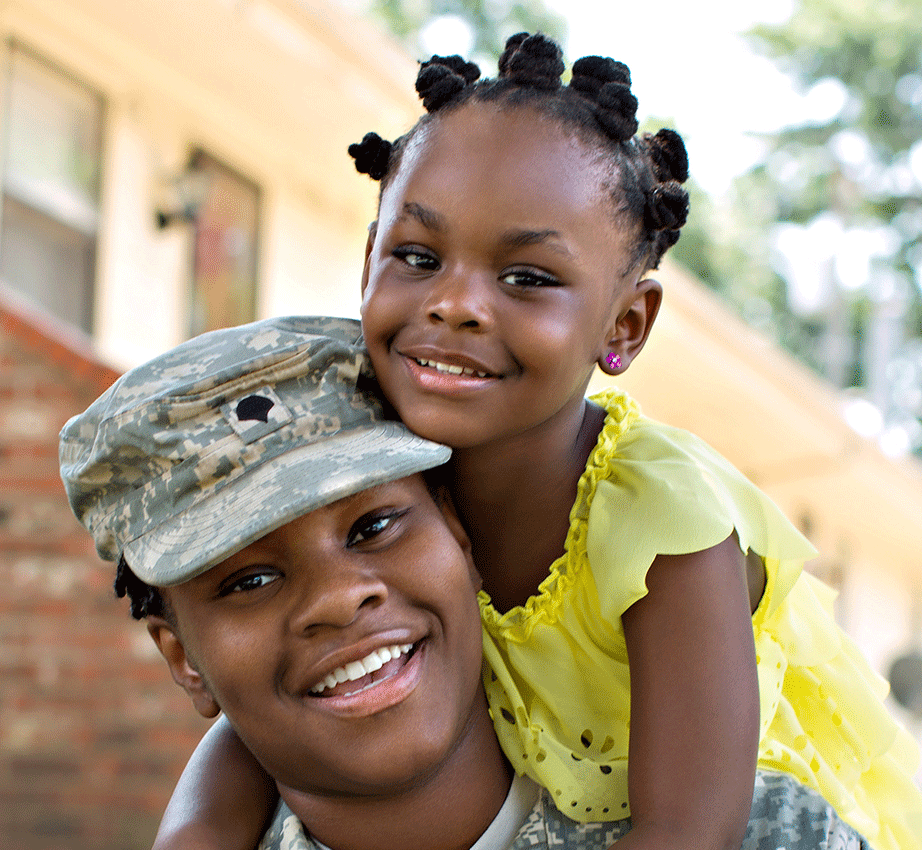 Most of our respondents were first-time business owners and started their businesses in the last few years. About half started their businesses while working full time elsewhere, and for the majority of the respondents, their businesses are not their primary source of income. Most of these businesses operate from someone's home, and very few have any paid employees besides the owner. For many (though not all) of our respondents, it appears that their businesses started small and remained small.
Our in-depth interviews shed some light on these responses. Most interviewees wanted their business to be their primary source of income—their business simply didn't generate enough revenue. Similarly, most interviewees would have liked to hire employees (or more employees) in the future but could not afford to. In general, these entrepreneurs wanted to see their businesses grow and did not want to remain at their current size. These responses are consistent with anecdotal information from the VWEC's experiences with local women-veteran-owned businesses.
"I've been in the logistics and transportation business for well over 15, 20 years in some form or fashion, and I've always worked for someone else, and I thought I can do this for myself, you know, and be my own boss. So, I thought, why not go ahead and make the leap and do it for myself instead of working for someone else?"
Roadblocks to Success
One of the biggest challenges our respondents faced is the availability of capital, or lack thereof. Capital access is crucial both when starting and growing a business. Most respondents used less than $5,000 to start their businesses. The most common funding sources were personal savings, personal credit cards and personal assets other than savings. Hardly any respondents used a business loan or had a line of business credit. These are all common traits of women-owned businesses, particularly businesses owned by Black women.[11],[12]
The same is true for veteran-owned businesses, perhaps related to the difficulty in building a credit history due to frequent moves and overseas deployment.[13] Our interviewees expressed hesitation in taking out loans and were more comfortable using personal funds to start their business. Others did not pursue a business loan because they thought their credit would not be good enough (more than one interviewee cited a divorce as a reason why their credit suffered). The Department of Defense's Office of Financial Readiness provides financial literacy education and access to personal financial managers and counselors, though the office does not provide specific support for veterans starting a business.
"[When I was just starting out] I didn't know anything about business credit … so [with] the lack of knowledge of that over the years … my credit has taken a beating."

"You're applying for this business loan over and over and over again and you … [sometimes] need a co-signer … Who has in their back pocket somebody who's willing to sign off on you? Not many people do."
When it comes to revenues, only a handful of respondents were operating at a profit. Their business revenue streams were not diverse, with individuals accounting for most of their customers and very few having contracts with governments or other businesses. Operating funds mainly came from the owner's personal funds rather than retained business earnings.
Even before the COVID-19 pandemic, decline in customer spending and economic uncertainty worried our respondents as they considered their business' future. Additionally, when asked about their concerns outside of their business, the most common challenge respondents faced was the lack of personal time for themselves, especially when it comes to fitness and nutrition. This may not be surprising given that many of our respondents had families and may have other jobs that provide their primary income.
The Role of Small Business Support Programs
When businesses hit a roadblock, small business support programs can serve as a potential lifeline, especially for first-time business owners. These organizations, some of which are specific to women and/or veterans, can help entrepreneurs create a business plan, guide them on how to fund their businesses and pair them with a mentor. However, the vast majority of respondents felt that there was a lack of mentors and support networks for women-veteran-business owners, and most of them did not have any when they started their business.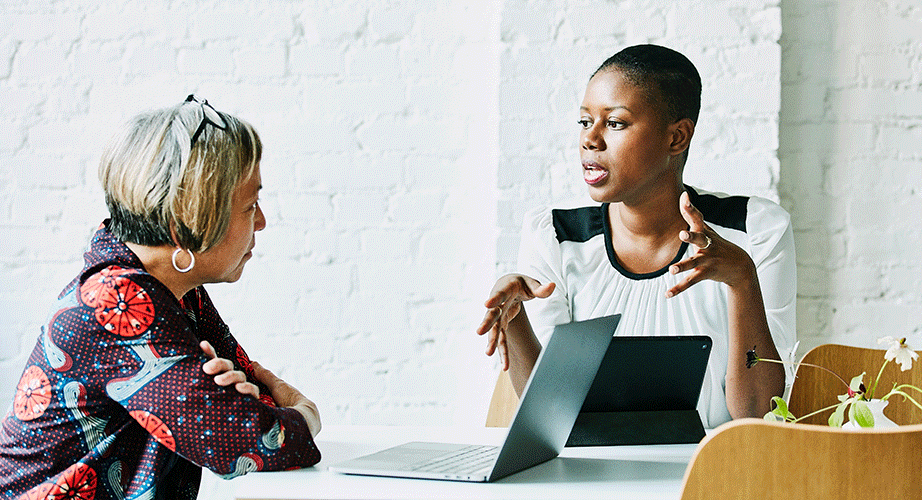 In addition, our survey listed several nonprofits and governmental organizations designed to help small business owners (particularly women and/or veterans), but about half of our respondents had not used any of these services. One interviewee said she was discouraged from looking into these programs because she had been turned down for funding so many times before. It is unclear whether others' lack of participation is also due to discouragement, a lack of knowledge about these services or some other reason. Nevertheless, it appears, based on our limited sample size, that these resources may not be reaching all of their potential clients.
"I've not looked into [small business support programs] just because … I get turned down a lot for loans, and so I always feel very discouraged … I just don't take the initiative on my own because it's discouraging to continually be turned down for something I really, really need."
Unlike our survey respondents, most of our phone interviewees had used a small business support program. Consistently, they cited the program's social network as its most valuable component. Several interviewees relied heavily on their fellow program participants as both sources of information and emotional support. It's in these spaces that some of our interviewees found mentors and more advanced businesses that they could engage as coaches and sponsors.
Because these small business support programs are intended to support our interviewees, we asked them if they had suggestions for how these programs could improve. Their ideas include the following:
Provide training on business and/or personal credit.
Offer credit repair services.
Improve communication about services designated for veterans (business-related services as well as others).
Conduct fewer surveys and have more one-on-one conversations.
Make symposiums or conferences (and their materials) available online for free.