Economists
Haoyang Liu
Senior Research Economist and Advisor
Federal Reserve Bank of Dallas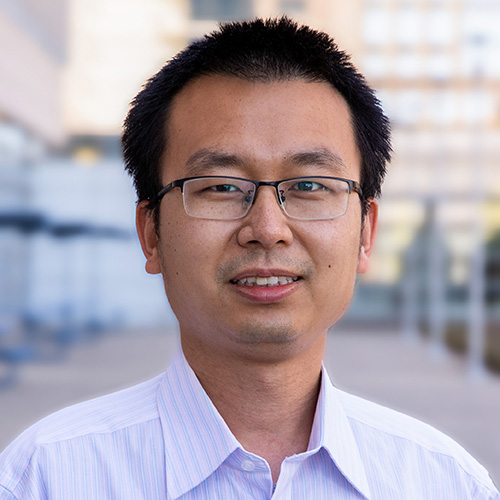 Haoyang Liu is a senior research economist and advisor at the Federal Reserve Bank of Dallas. He specializes in real estate and econometrics.
Before joining the Bank in 2022, he was a research economist at the Federal Reserve Bank of New York. Prior to that, he was an assistant professor of finance at Florida State University.
Liu earned a BS in electrical engineering from Shanghai Jiao Tong University, a PhD in applied mathematics from the University of California at Davis and a PhD in real estate from the University of California at Berkeley.
Publications
"Asset Pricing with Cohort-Based Trading in MBS Markets," with Wei Li, Nicola Fusari and Zhaogang Song, Journal of Finance, forthcoming.
"Villains or Scapegoats? The Role of Subprime Borrowers in Driving the U.S. Housing Boom," with James Conklin, Scott Frame and Kristopher Gerardi, Journal of Financial Intermediation, January 2021, 100906. https://doi.org/10.1016/j.jfi.2021.100906.
"Errors in the Dependent Variable of Quantile Regression Models," with Jerry Hausman, Ye Luo and Christopher Palmer, Econometrica, vol. 89, no. 2, March 2021, pp. 849–73. https://doi.org/10.3982/ECTA14667.
"On Marcenko-Pastur Law for Linear Time Series," with Debashis Paul and Alexander Aue, Annals of Statistics, vol. 43, no. 2, April 2015, pp. 675–712. https://doi.org/10.1214/14-AOS1294.
Working Papers
"Monetary Policy, Business Liquidity and Survival: Evidence from the Refinancing Channel," with Dean Parker and Rodney Ramcharan.
"Dealers and the Dealer of Last Resort: Evidence from MBS Markets in the COVID-19 Crisis," with Jiakai Chen, Asani Sarkar and Zhaogang Song, Federal Reserve Bank of New York Staff Reports 933, July 2020, revised October 2021.
"Moving to Better Opportunities? Housing Market Responses to the Top X Percent Policy," with Yang Song and Xiaohan Zhang.
"Credit Supply Shocks, Housing Demand, and Borrowing Behavior," with James Conklin and Calvin Zhang.
"Are Stated Expectations Actual Beliefs? New Evidence for the Beliefs Channel of Investment Demand," with Christopher Palmer.
"Defragmenting Markets: Evidence from Agency MBS," with Zhaogang Song and James Vickery, Federal Reserve Bank of New York Staff Reports 965, May 2021.
"Can Housing Compete with Financial Assets? Evidence from the Horse's Mouth," with Andrew Haughwout and Xiaohan Zhang.