Economists
Nitzan Tzur-Ilan
Research Economist
Federal Reserve Bank of Dallas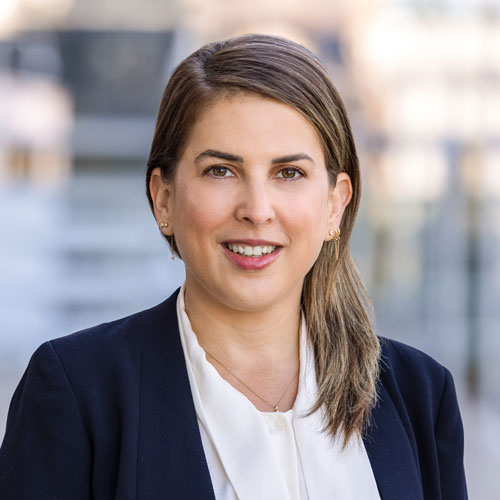 Nitzan Tzur-Ilan joined the research department at the Federal Reserve Bank of Dallas in August 2021. Her research interests include household finance, real estate, financial regulation and climate change. Tzur-Ilan received her PhD in finance from the Hebrew University of Jerusalem and was a postdoctoral fellow in finance at Northwestern's Kellogg School of Management. Prior to her postdoc, she worked for the research department of the Central Bank of Israel.
Publications
"The Effect of LTV-Based Risk Weights on House Prices: Evidence from an Israeli Macroprudential Policy," with Steven Laufer, Journal of Urban Economics, vol. 124, July 2021. https://doi.org/10.1016/j.jue.2021.103349.
"Macroprudential Policy: Implementation, Effects, and Lessons," Israel Economic Review, vol. 17, no. 1, 2019, pp. 39–71.
Working Papers
"More Than Shelter: The Effects of Rental Eviction Moratoria on Household Well-Being," with Stuart Gabriel and Xudong An, 2021.
"The Real Consequences of LTV Limits on Housing Choices," 2020.
"The Determinants of Fiscal and Monetary Policies During the Covid-19 Crisis," with Effi Benmelech, 2020.
"Does Location Matter? Evidence on Differential Mortgage Pricing in Israel," with Natalya Presman, Bank of Israel Working Paper 2019.10, 2019.
"Assessing the Impact of Macroprudential Tools: The Case of Israel," with Nadine Baudot-Trajtenberg and Roi Frayberg, BIS Papers chapters, in Macroprudential policy frameworks, implementation and relationships with other policies, vol. 94, 2017, pp. 107–218.