Southwest Economy, First Quarter 2020
Snapshot: COVID-19 Hits Manufacturers
Texas factory activity declined sharply as the coronavirus (COVID-19) outbreak took hold in March, according to business executives responding to the Texas Manufacturing Outlook Survey. The production index, a key measure of state manufacturing conditions, plummeted from 16.4 in February to -35.3 (Chart 1).
Expectations regarding business conditions turned strongly negative. The company outlook index fell to an all-time low of -65.6. Indexes for future manufacturing activity also fell sharply.
The survey uses diffusion indexes—the percentage of respondents reporting a decrease is subtracted from the percentage reporting an increase. Negative values indicate contraction, positive ones expansion.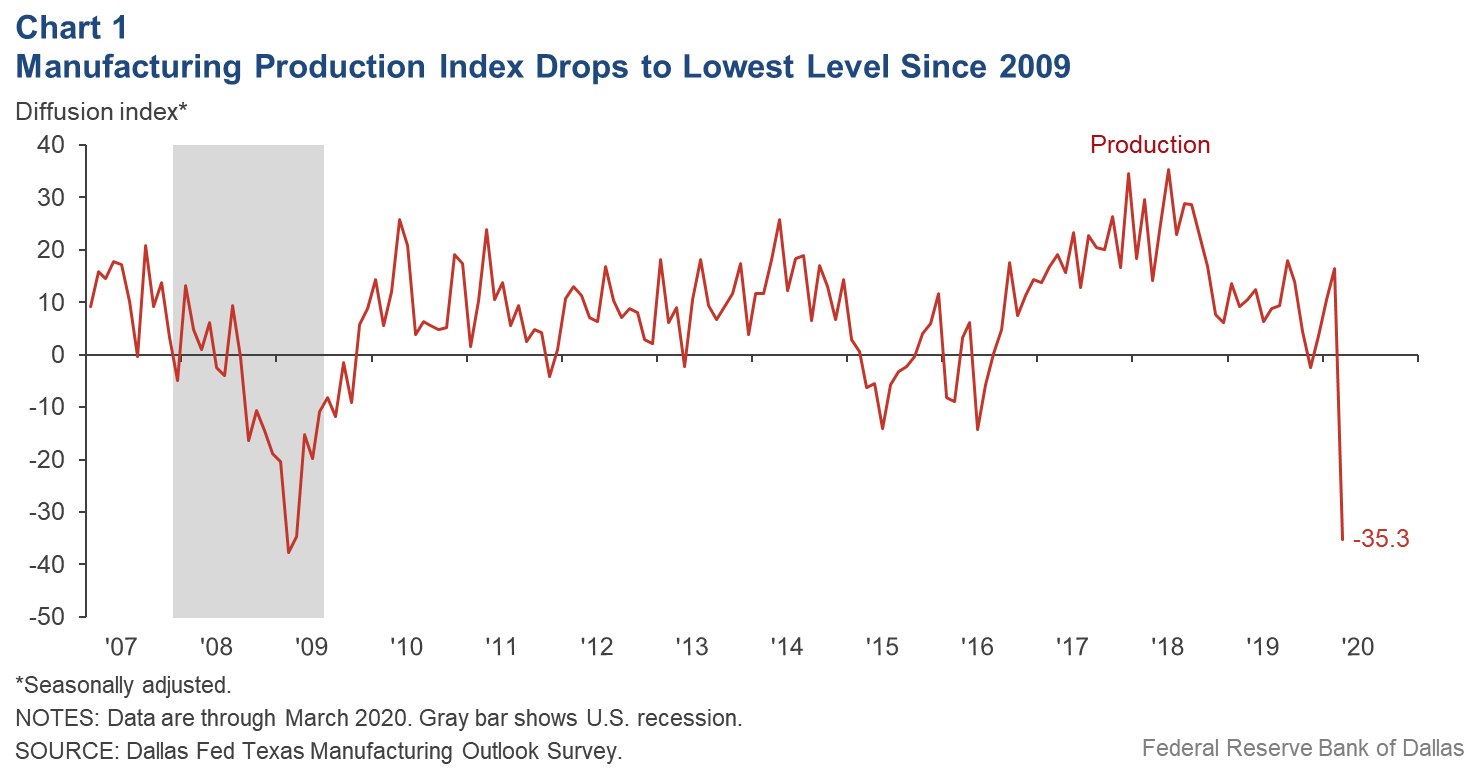 Southwest Economy is published quarterly by the Federal Reserve Bank of Dallas. The views expressed are those of the authors and should not be attributed to the Federal Reserve Bank of Dallas or the Federal Reserve System.
Articles may be reprinted on the condition that the source is credited to the Federal Reserve Bank of Dallas.
Full publication is available online: www.dallasfed.org/research/swe/2020/swe2001.