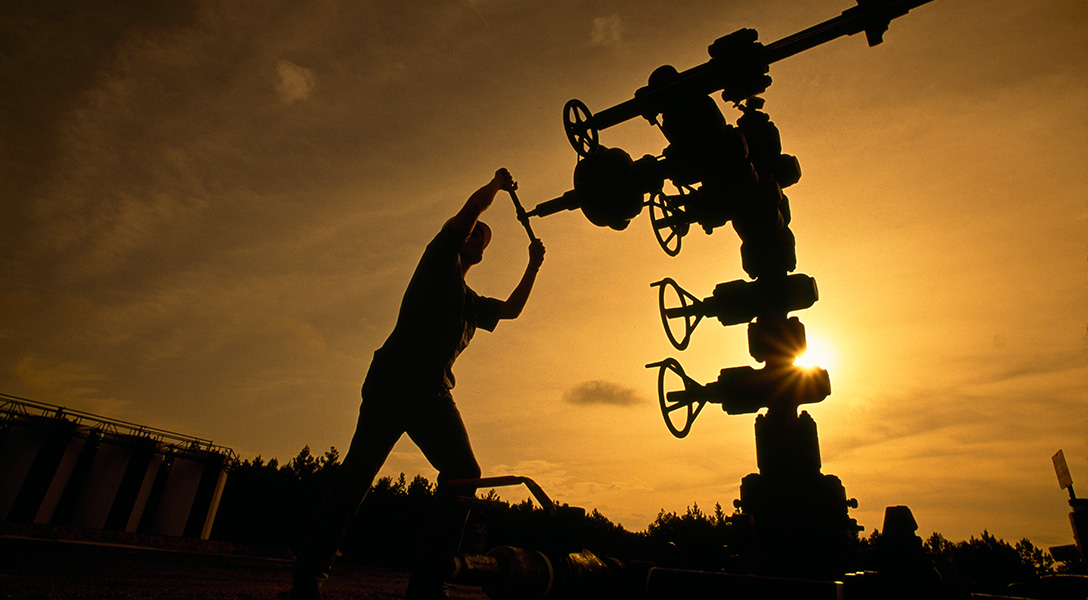 Strong Texas job gains encounter economic uncertainty, signs of slowing
Weakness in Texas' manufacturing sector has been largely offset by modest service sector growth, producing a mixed overall economic picture.
Payroll job growth has accelerated this year after a slight slowdown at year-end 2022. Outside of manufacturing, Texas employment growth has been strong during the first two months of the year. The Texas unemployment rate has held steady at about 4 percent.
The pace of new jobs and the upward revision to employment growth last year combined in February to lift the Dallas Fed's Texas 2023 employment growth forecast to 2.8 percent from 1.4 percent initially anticipated in January. However, economic uncertainty has increased in recent weeks amid tightening financial conditions.
On the inflation front, there are few signs of relief. Price and wage pressures remain elevated, particularly in the service sector.
Service sector expands at below-average pace
The Dallas Fed's Texas Service Sector Outlook Survey (TSSOS) revenue index, a measure of state service sector conditions, slipped in March and remains at a level consistent with positive but below-average revenue growth (Chart 1). The TSSOS employment index has trended lower since October 2022. In March, the index fell below zero—indicating contracting employment for the first time since July 2020 during the initial pandemic-related slowdown. The latest results contrast with strong payroll job numbers through February.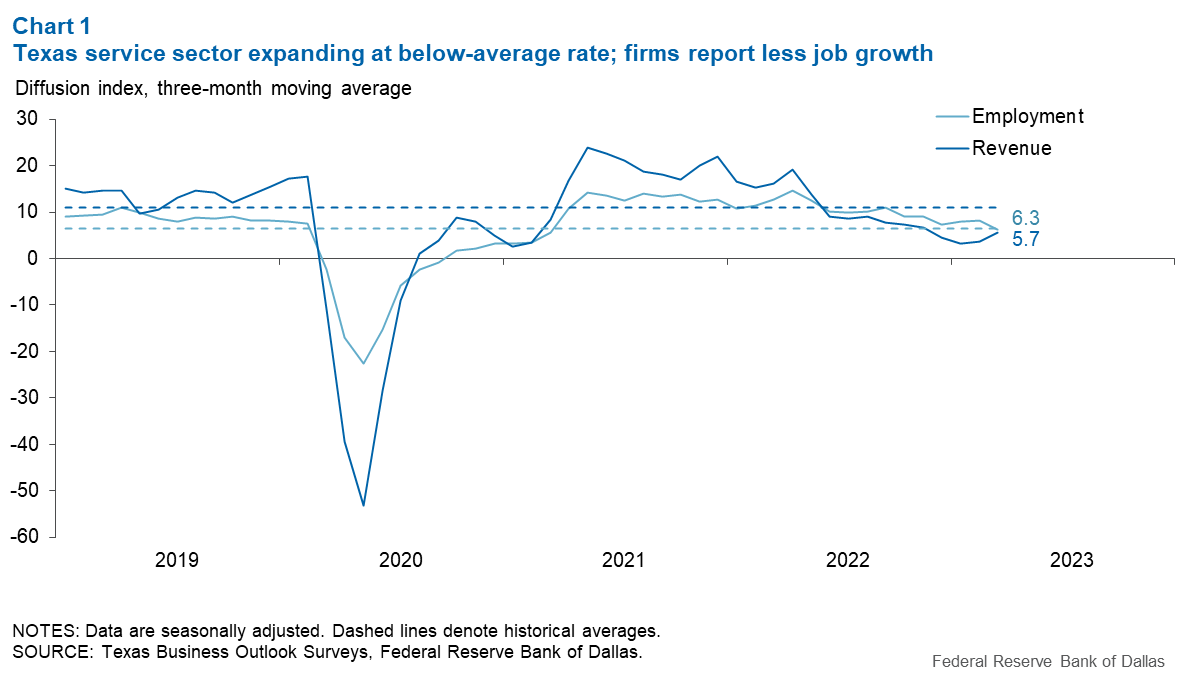 Factory activity trends lower
Texas factory activity has been weak in recent months, according to the Dallas Fed's Texas Manufacturing Outlook Survey (TMOS) production index, a key measure of state manufacturing conditions (Chart 2).
Softening construction activity is depressing chemical manufacturing, a major producer of PVC used in plumbing. Additionally, mounting consumer resistance to costlier vehicle purchase outlays is softening demand in the transportation equipment manufacturing sector. The TMOS new orders index has been negative for 10 consecutive months.
Meanwhile, energy-related production—machinery and fabricated metal manufacturing—continues to grow strongly.
Employment expands strongly in January, February
Despite economic softness noted in the Texas Business Outlook Surveys (TBOS), official employment data remained strong. Texas employment increased at a 5.1 percent annualized rate for the first two months of 2023, outpacing the 3.2 percent national job growth rate. Texas job growth averaged about 2 percent per year before the pandemic.
Year to date, service sector job growth of 5.3 percent, annualized, is leading the expansion relative to goods-producing sectors at 3.6 percent. All major sectors, except manufacturing, added jobs during the first two months of 2023, with leisure and hospitality, professional and business services, and construction growing the fastest (Chart 3). Amid strong labor force growth of 5.4 percent (month-over-month, annualized rate), the state unemployment rate ticked up 0.1 percentage points to 4.0 percent in February.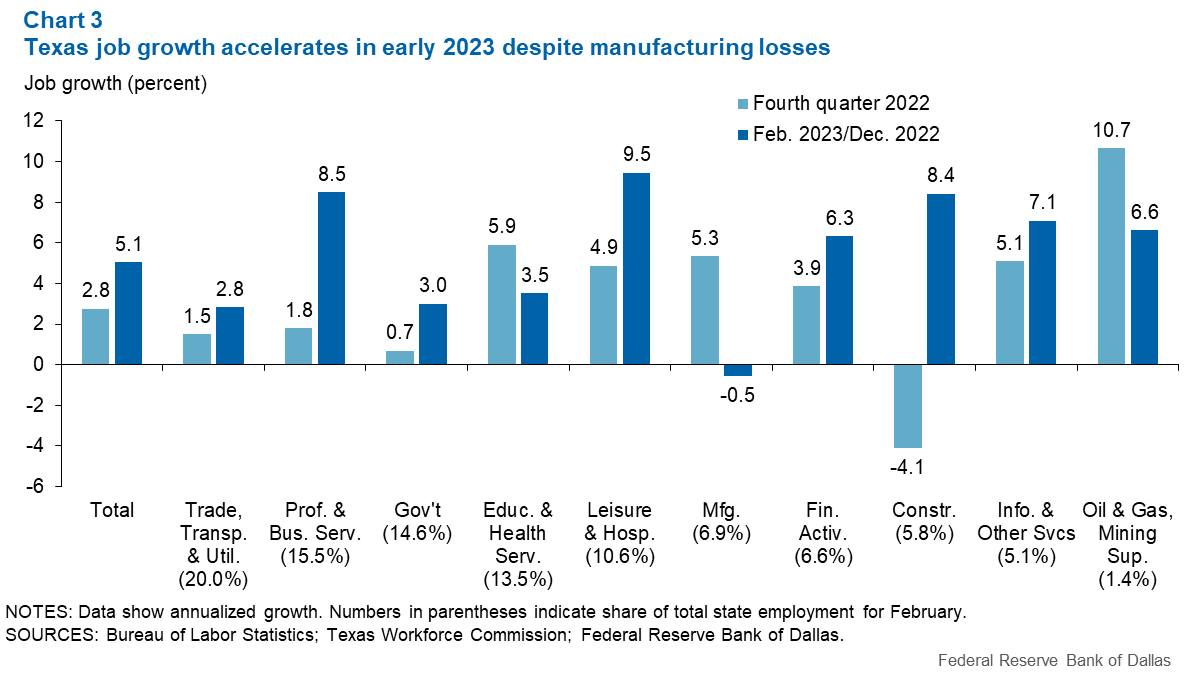 Some other signs point to a weakening labor market. Job postings on the Indeed help-wanted website, a real-time proxy for labor demand in Texas, suggest that demand for workers has slowed in all major metropolitan areas since the beginning of 2023 after moving mostly sideways in 2022. Hiring in Austin has decelerated since early 2022 (Chart 4).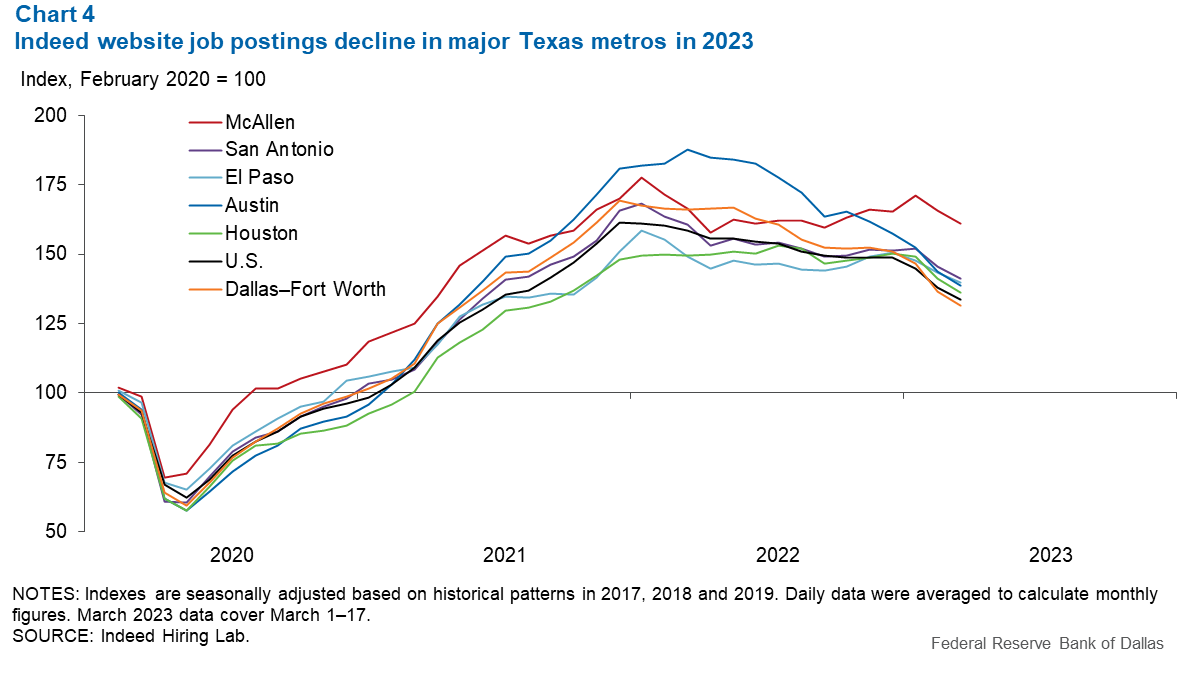 Indeed job postings fell, on average, 3.2 percent in the first half of March compared with February in major Texas cities, indicating weakening employment prospects.
Service sector price pressures ease but remain elevated
Growth in selling and input prices in the service sector continued above historical averages in March, although the selling price index dropped sharply, TBOS data showed (Chart 5).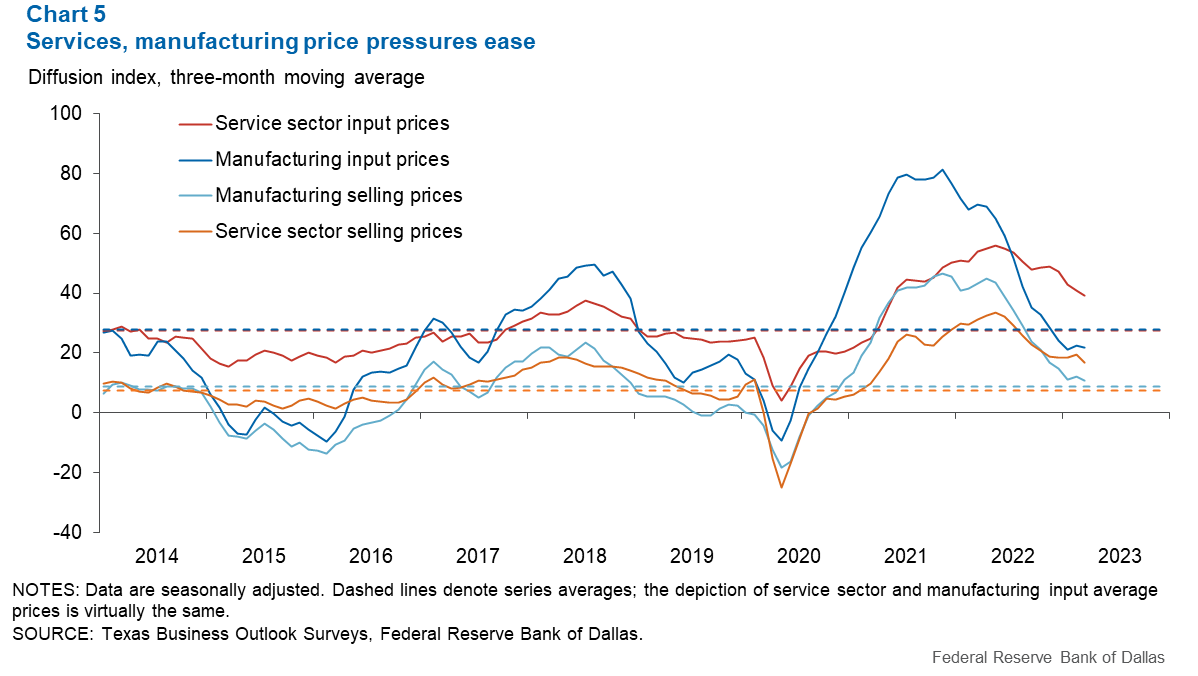 In manufacturing, the raw materials prices index retreated, falling further below its series average. The finished goods prices index also dropped, slipping below its series average for the first time since 2020. Wage growth remained well above average in March for both manufacturing and services.
2023 employment forecast strengthens
Revisions to 2022 jobs data combined with strong year-to-date employment growth pushed the Dallas Fed's Texas employment forecast upward to 2.8 percent in February (December to December) from 1.4 in January. Despite the revision, the rate of expansion has significantly decelerated since 2022—when Texas employment grew 4.7 percent—and since 2021 when it expanded 6.1 percent.
The jobs projections come amid heightened uncertainty surrounding the state's economic outlook, most notably in March, given banking sector stress and tightening financial conditions.
About the authors
The views expressed are those of the authors and should not be attributed to the Federal Reserve Bank of Dallas or the Federal Reserve System.